NADA TUBE OTENTIK UNTUK PEMAIN TOP
The reinvented Blues Cube series launches the classic 1x12 combo amp into a new era, combining genuine tube sound and response with modern reliability and easy portability. Going far beyond modeling, Roland's Tube Logic design philosophy starts with carefully reproducing the inner workings of the revered tweed-era tube amp in every way, from guitar input to speaker output. Versatile clean and crunch channels can be used independently or combined for a complex range of tones, while variable output power modes let you dial in burning, full-throttle sound at any volume. Road-tested and fine-tuned with feedback from top players, the gig-ready Blues Cube delivers the sweet, magical tone and satisfying feel that makes a great guitar amp a highly expressive musical instrument.
Standard Features
Performance-ready 60-watt combo guitar amplifier with authentic tube tone and touch response
Roland's comprehensive Tube Logic design delivers the interactive tonal behaviors of famous fine-tuned vintage tube amps,
including preamp and output tube distortion characteristics, power supply compression, and much more
Independent Clean and Crunch channels, plus unique Dual Tone mode for blending channels to expand tonal possibilities
Master volume and three-band EQ, plus Boost and Tone switches on each channel
Four-way Power Control (0.5 W, 15 W, 45 W, Max) allows for cranked-amp tones at any volume
Onboard high-quality reverb
Classic open-back design with custom 12-inch speaker and poplar cabinet for enhanced presence on stage
Stylish, modern look with a vintage vibe
Efficient, lightweight design provides easy portability without sacrificing tone quality
USB output for high-quality direct recording to a computer
Channel selection and Dual Tone can be controlled with optional footswitches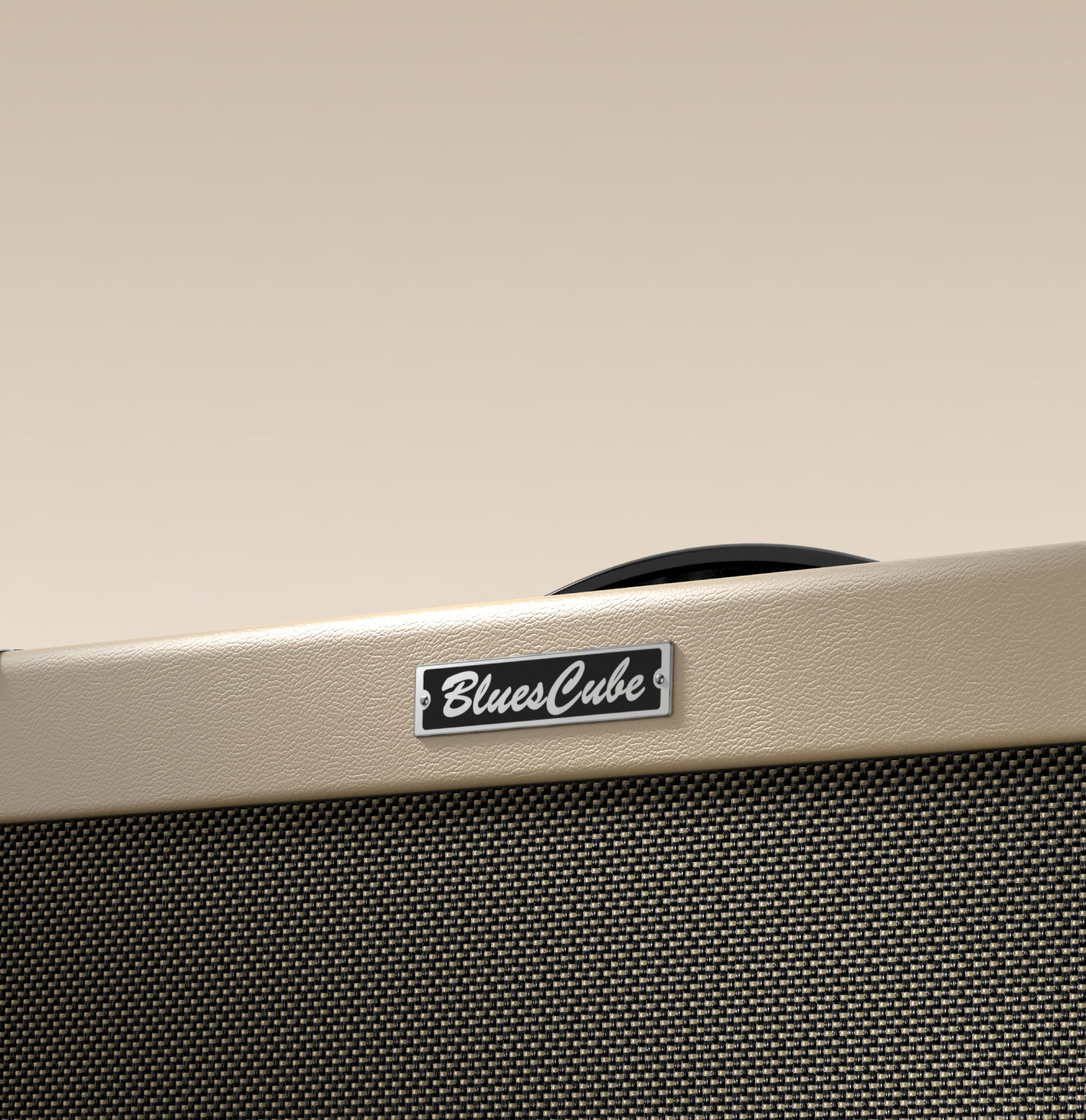 Musical, Highly Responsive
Amp Tones With Tube Logic
Warm, bouncy, responsive, dynamic, elastic…these are all terms that guitarists use to describe the satisfying experience of playing their favorite tube amps. Thanks to Roland's Tube Logic, these words can be applied to the Blues Cube Stage as well. Dramatically evolved from the first-generation sound of the original Blues Cube amps from the '90s, today's Tube Logic accurately provides the complex, highly interactive behavior of classic tube designs in meticulous detail, providing the magical "it" factor that takes a guitar amp from a simple sound system to a living, breathing musical instrument. Great feel, distortion control with touch and volume, bloom, sparkle, power supply "sag," and more—everything that players love about a finely tuned vintage tube amp is present in abundance with the Blues Cube.
Performance-Ready Amp
For Pro Players
Ready for live playing, the Blues Cube Stage is equipped with 60 watts of power, plus a custom 12-inch speaker that's been specially designed for maximum tonal response with Tube Logic. The open-back cabinet features poplar plywood construction, which offers acoustically vibrant tone for solo or group performances.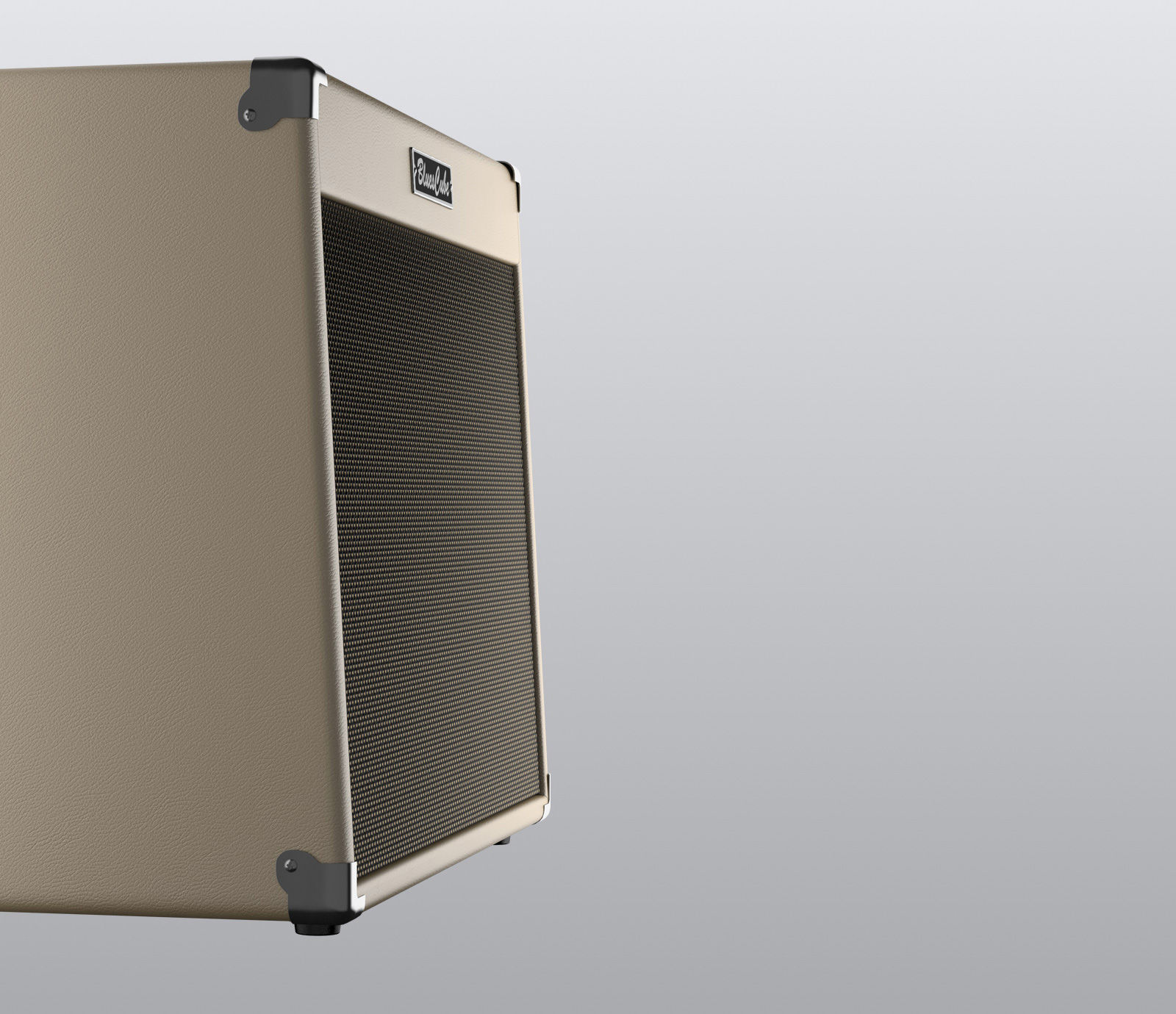 Clean, Crunch, And Dual Tone
The Blues Cube Stage has two independent channels—one voiced for cleaner tones, and the other for crunch. Each channel has its own Boost and Tone switches to shape the character. The Clean channel's single volume control dials in natural tube fullness and bite as the volume is cranked, while the Crunch channel's variable gain control provides a range of grit flavors from mild to aggressive. With the press of a switch, the unique Dual Tone mode lets you blend both channels together for an endless array of rich tones. And just like a vintage tube amp, the Blues Cube loves stompboxes, allowing you to further shape your personal sound by hitting the amp's front end with your favorite gain pedals.
Wide-Open Sound At Any Volume
Every tube-amp player knows that you really need to turn up the volume and push the output tubes to get the amp to sing at its best. The downside is that the sound simply becomes too loud for playing anywhere but the biggest stages—though that's certainly never stopped guitarists from trying! With Tube Logic, the Blues Cube authentically delivers the complex distortion characteristics of output tubes and their interaction with the output transformer, with the sound getting richer and the feel becoming more dynamically responsive as the overall volume is increased. But with the Blues Cube's variable Power Control, you're able to enjoy this musical, cranked-up tone while matching the volume to any situation, from recording to rehearsals to nightclub gigs and beyond.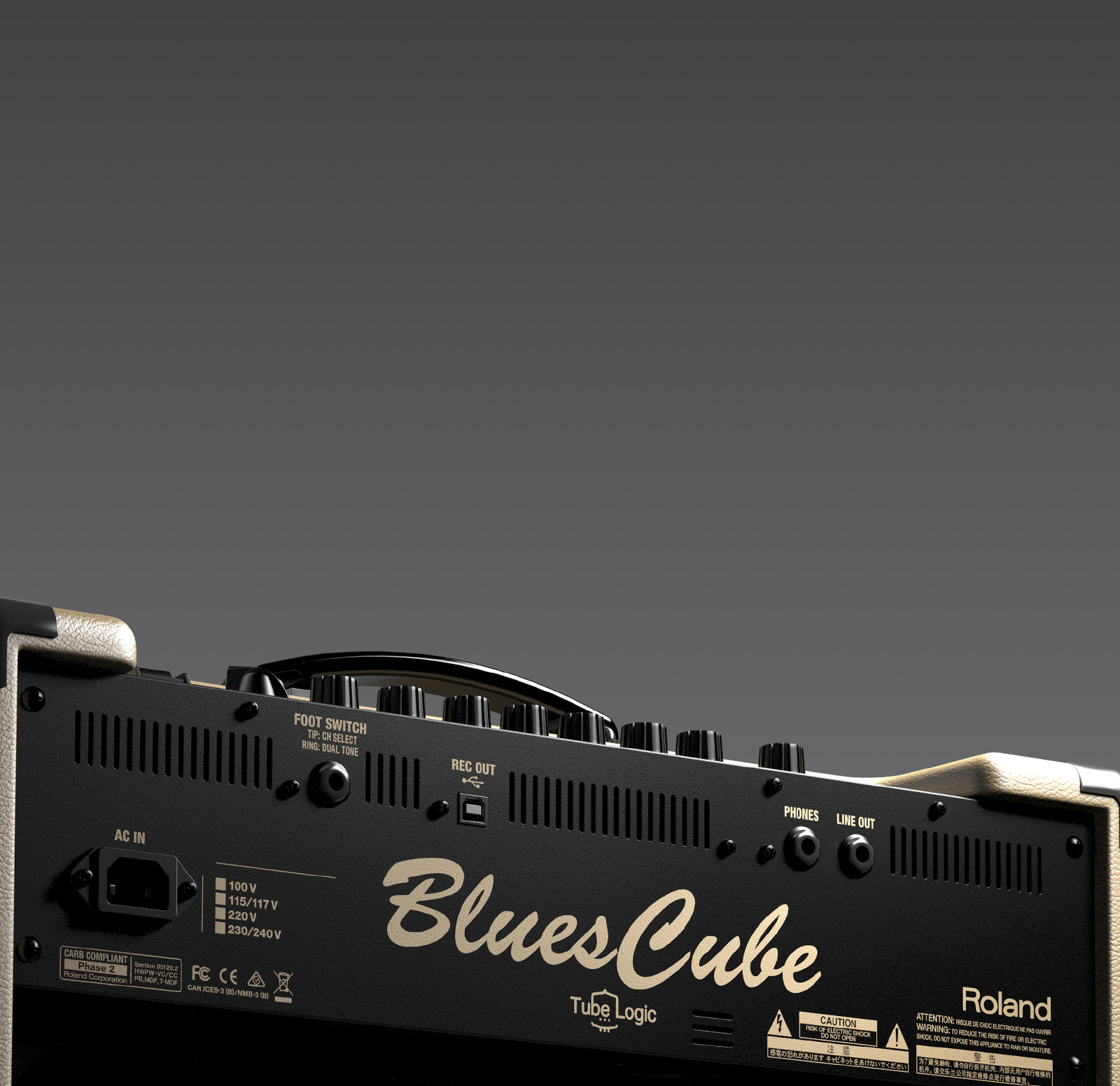 Maintenance-Free And
Easy On Your Back
With its modern approach, the Blues Cube eliminates the big drawbacks found in all tube amps powerful enough for stage playing—they're extremely heavy, prone to damage through vibration, and require frequent tube replacement and other costly maintenance to keep them going strong. In contrast, the Blues Cube is basically maintenance-free, and has been carefully designed to reduce weight in every area that doesn't affect the tone. With the Blues Cube, you're able to enjoy great tube sound at every gig, but with much easier load-in and no actual tubes to worry about!
Reverb, Foot Control,
And Direct Recording Via USB
The Blues Cube Stage features onboard reverb, and the rear panel is equipped with a footswitch jack for remote switching of channel selection and Dual Tone mode. And with the USB jack, it's simple to capture the Blues Cube's rich tones directly into your favorite computer recording applications.